About Us
So you want to get to know us. That's great news and it fills us with joy that you've traveled here to give us a chance. Thank you. Manuscritos Publishing aspires to be the number one Latino Publishing Company.
Manuscritos Publishing is a company of new beginnings. When you start a business there are many items to consider. Although it is difficult in the beginning, the fire that burns inside you to start is greater than the fear that consumes you.
In particular, when you feel that you are the only one who can see the vision, you see the end from the beginning, but the medium is the most challenging. The hopes are that there are enough people who need the products and services and want to buy them.
The start of the business is to invest not just a lot of money, but a lot of time, energy, discipline, leadership, and sleepless nights. Just when you think you're done for the day, many thoughts and ideas arise in your head that you cannot sleep. Then you have to get up and write them so you don't forget when you wake up.
That's why when you decide to embark on a new trip or new goals, whatever it is, you have to be prepared to invest. If you want to create something excellent, it will require every breath and every step you take to get to the finish line.
Never leave any business unfinished, no matter what is required, you have to discipline yourself to take it to the ultimate goal. It Is better to say that I started and finished, versus tried and I could not.
Never look back, what I have learned when I started a project was not so much the beginning or the end of the project, but rather the learning experience of the process to get there.
Vision
Abundance of Latino authors.
motto
Principles. Wisdom. Success.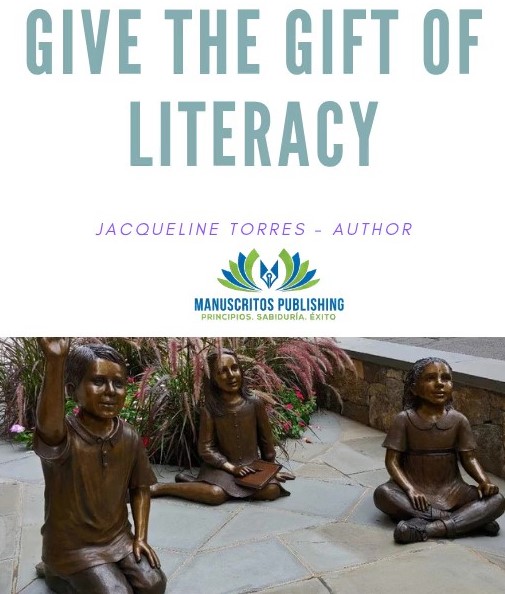 Author's Sponsors
Did you know that reading is a healthy remedy to keep your body in good health?
An important beginning that increases awareness in people to advance towards a better life is literacy. The more you read, the more medicine goes into your bones, the better your bones, the better your health and your life.
​​
Author's Sponsor
This is an opportunity for people who are not interested in writing or becoming an author, but who instead see the potential of someone who can become an author. As the author's sponsor you get to be part of the new author when you purchase one of the packages from the publication we offer and indirectly you will be part of the author's story. You might be sponsoring a family member you know loves writing. You might be sponsoring someone else's child who loves to write and text on social media platforms. Perhaps you know a friend, a colleague at work, or anyone in general, besides you who loves writing, poems, novels, storytellers, or cultural historians. It could also be, Grandma or Grandpa who loves to tell children's stories from their childhood. The important element of this opportunity is the promotion of Latino literature and Latino authors. Start writing your book today!
​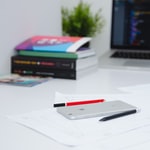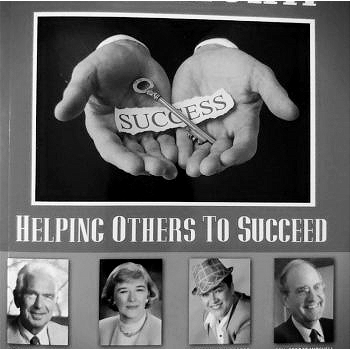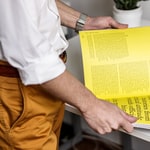 Literacy Sponsorship
Benefits
Don't need to purchase an editorial package
Donate any amount to the Literacy program
Promote literacy amongst young writers
Opportunity to present on literacy topics
Recognition on our website
Recognition in other marketing materials
Literature legacy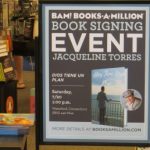 This is where business people who offer services of interest to our Latino authors and general public promote their products. Included with a link to their websites and social networks.
We have space available for our next featured business. Please contact us for more information. We love the opportunity to collaborate with other business entrepreneurs looking to make a difference in our communities. You can browse our featured businesses page for a view of our wonderful advertisers.
Is it you? Will you be our next featured business? What is your product? Contact us.
Dedicated to Quality
Our President discovered that her love for writing and the importance of literature were the elements that moved her to debuting her own publishing company. With that said, her wisdom of understanding that passion moves you to something greater than you and compassion connects you to someone or people who are in need of what you are offering is what makes the difference in a person's life and in this world.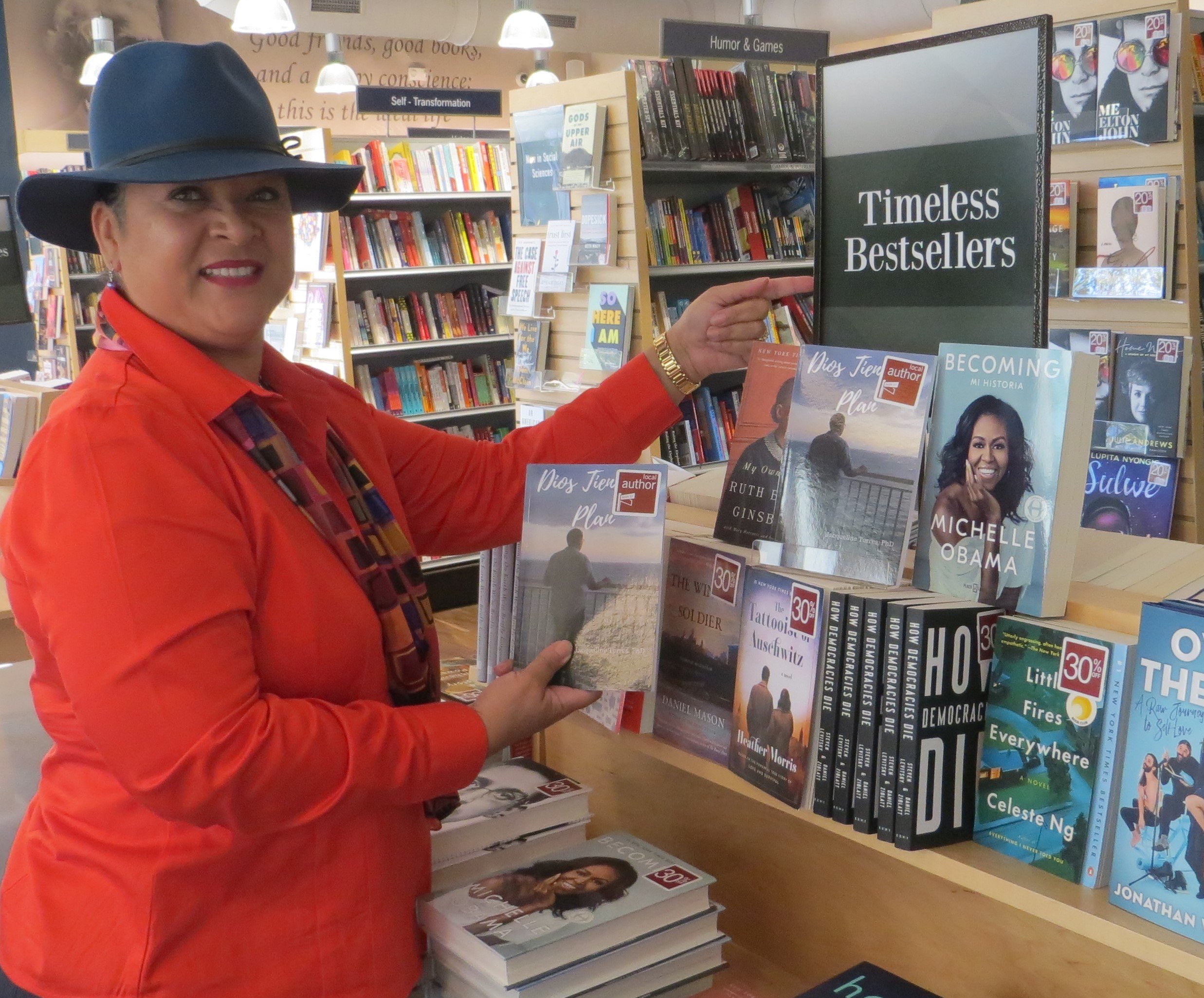 History
This is how our story begins. Our President, Jacqueline Torres, who is a Published Author, considered it necessary to create a publishing company aimed specifically at Latino authors and those seeking to start a new career in writing.
The reason is that as a published author she found herself in a situation where she bought a publishing package for her new book in Spanish and there was no one available in that particular company that could do the elements of editing or marketing the package due to the language barrier.
She started an investigation with other publishing companies to see if she was going to encounter the same dilemma and it turned out that yes, although they offered good editorial plans they did not have employees who could assist Spanish-speaking clients.
Let me remind you that she is already a published author with books written in English and because of her Latino background she chose to write this particular book in Spanish to provide her services and to serve her Latino community.
Although she still moved forward with the purchase of the publication package, she had unanticipated additional expenses where she needed to hire Spanish-speaking editors and writers to publish her book in Spanish.
Therefore, Manuscritos Publishing was born.
Welcome aboard!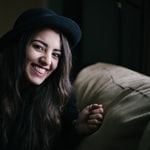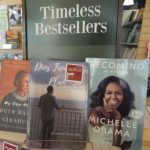 OUR SERVICES
Our years of experience as successful editors are available to you. We Believe that there is more to the production of your book than just putting the ink on paper.
We offer a range of services including typographic composition, design, printing, bookbinding, promotional materials, ISBN, as well as technical assistance and online sales consultancy.
Our business relationship begins with a consultation to help you determine the viability, marketing strategy, and initial printing of your book.
Our Company is unique in the book publishing industry where we are bilingual Latinos with a bilingual team and take the time to show you step by step everything you need to produce, promote and sell your book.
Spanish Interpreters and Translators
As you know, when we are writing sometimes we come across certain words that have different meanings in English and in Spanish. It is very important to know which word is the correct one to use in its contextual setting.
Seize Your Moment
Join us today.
If you are interested in writing a book, this is your chance. If you have written a work plan, draft, curriculum, text messages, or in social media, then writing a book is for you.
Within You, there is the ability to write your first book on a topic that is important to you. Writing is important, stories matter and changes the world for the better.
Your experiences of life and global vision give you a voice that is yours only. When you share that voice with the world, you will be amazed at the power of your written word and who it will reach.
Stories give us hope. When you can write from your own experiences, it's like therapy. A book is an exercise in discipline and time management that will test your resistance. Do Not keep the secret, but share it with others. People throughout the world will let you know the different ways your words have touched them.
Memories are really the only thing left of us. However, your book will be a legacy, living forever, especially in this digital era. It is not known where it will end and who it will continue to inspire through the centuries.
You want to choose us because we are focused, determined, visionary, and results-oriented.
Best in the Industry
Jacqueline knows she wouldn't get a fraction of the things she wants if it wasn't for her amazing team.
Ivan heads up our sales department, and when he's not increasing sales he's helping us recruit new customers who need our editorial services.
Evelyn keeps our editors working while we develop stunning new artistic designs.
Jay Tee leads our exceptional technical support team.
Milagros is the person who keeps us motivated and encouraged in our daily tasks.
Juan is always smiling and full of Jubilee, exactly what we need to make our work easier.
Ramonita is the person who keeps us organized and fulfilling the deadlines.
The writing material would not be anywhere if it were not for our highly qualified team of editors.
We Will Lead The Way
Writing is like waking up in the morning; You don't feel like doing it, but it is necessary to start the day and perform the necessary tasks for that day.
Once a routine is established it is like breathing; it comes naturally. When writing, it is generally about topics that concern you, whether personal, professional, or spiritual; it is usually beneficial for the communities you interact with daily. ~ ~ JTorres
Just understand that if you are posing a problem, addressing a particular issue, or solving a problem, it is imperative to write and let others become aware of each and every one of the steps that should be taken to make a difference.
Generally, when you write, you will speak based on your experiences. You identify a particular topic that is close to your heart and you begin to research that topic. Then you begin to write about that topic based on your research and provide your editorial, personal, professional journalism, or spiritual journalism, whatever it is that you want to address.
Spark Better Business
Reasons to write a book:
• Motivate others and improve their lives
• Enhances literacy skills
• Tell your story
• Leave a legacy that will survive you
• Improve Public Speaking
• Educate yourself while educating others
• Global recognition
• Promote world-class writing education
• Leadership success
• Personal and business success
• Financial Success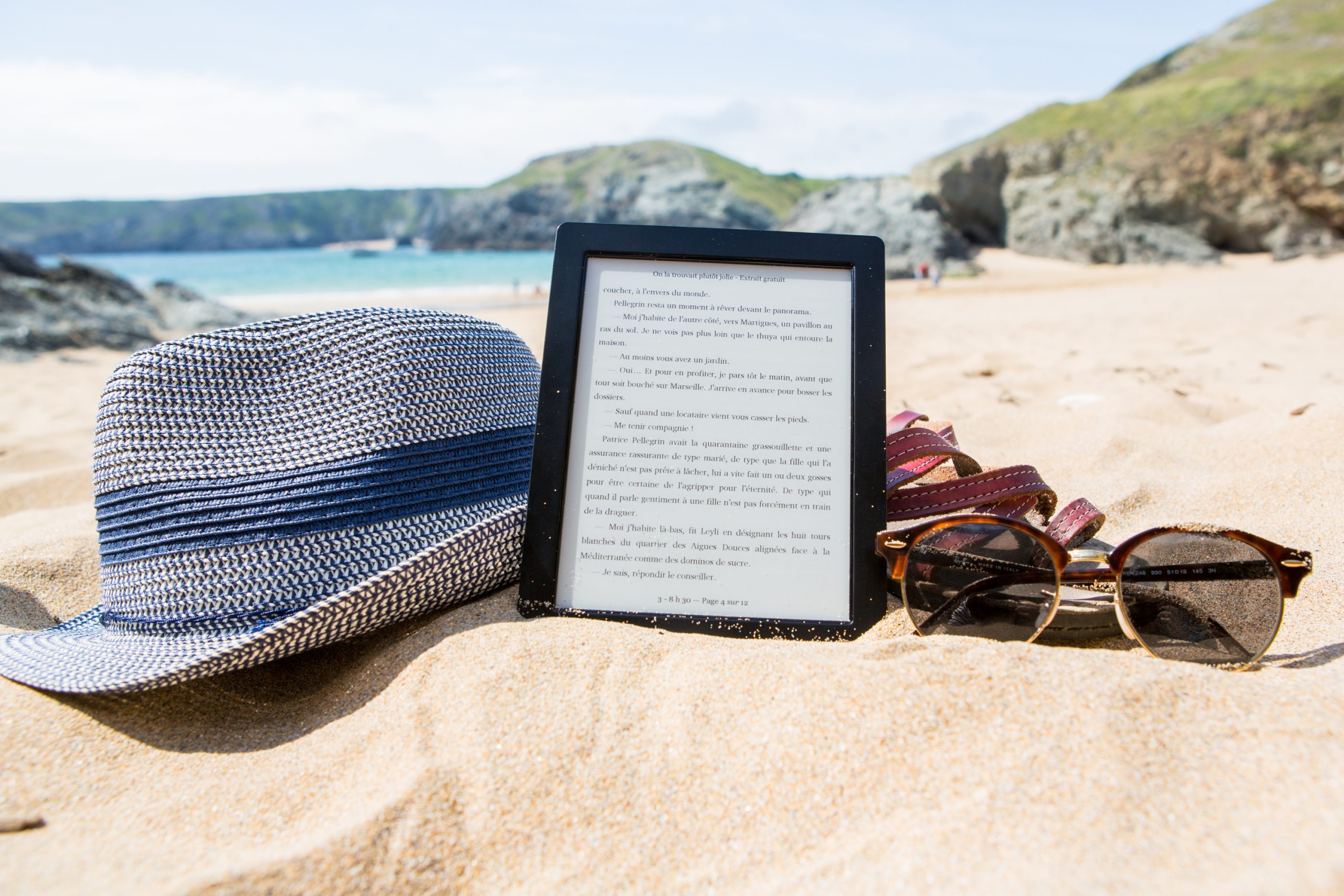 Mission: engage with community in the learning experience of other cultures, histories and traditions while living the community life.
Goal: provide a convenient way to shop for books, services and other merchandise related to authors while promoting literacy and community involvement.
Growing our Business
We are a locally Latino owned independent book shop devoted to enhancing the community. We are always looking for new and innovative ways to collaborate with other community business. As part of our newly created bookstore, Manuscritos Publishing has used its creativity and passion to not just promote books, but also accessories and other merchandise to complement our book store. So we have organized special benefits based on our experience of what we saw was missing when visiting other bookstores.
Manuscritos Publishing aspires to be the number one Latino Publishing Company and Book store.
Manuscritos Publishing is a company of new beginnings and we've learned throughout the years that if you want to create something excellent you have to invest and we are prepared to invest in our community. The hopes are that there are enough people who need the products and services that we offer and want to buy them.
There are many reasons why our founder and President wanted to open a Latino Book store and debut her own Publishing company; and that is the scarcity of Latino literature throughout our public libraries and our educational systems libraries in general.
Manuscritos Publishing, is a small business woman owned Latino publishing company and Book store. As a publishing company we provide writers and authors the services of developing manuscripts and publishing tools to convert those manuscripts into published Books.
On the Bookstore side we provide the opportunity for the authors and writers to sell their Books in the same company, online and other social media platforms while also providing marketing tools.
Manuscritos Publishing, also provides computer lab, soundproof booth for audio Books recording, event space, author speakers bureau, photography, web design, electronics, Latino music, Bookstore bistro, graphic art for Book covers, accessories, perfumes and other office supplies.
The benefits that our general public and Latino community will receive is the eye-opening knowledge of who are Latinos, the life of Latinos history and culture and how it has impacted society at large.
What distinguishes Manuscritos Publishing is making our shops welcoming and interesting places to browse and explore not just the business, but the Latino artifacts, offering outstanding service, and an unrivalled array of Bookshop events.
Independent Bookstores provide a place for the community to gather, host authors Book signings, presentations and readings, sell local or special interest Books, and offer a unique Latino ambiance. The public at large will receive the benefits of great customer service, faster, more reliable and lower cost with an indication of the essential character of Latino culture.
The convenience of shopping for Books, meeting authors and opportunities for writers to turn their writings into published Books. We are unique because we have amazing one-stop shop products in a convenient location at reasonable prices.
A gift and greeting card section to facilitate purchasing and gifting Books along with our writers' club meetings, training from local authors and workshops performance for drama and theater students.
Our Book store has created community spaces with coffee shops and hold local events to draw people to the store. These are necessary in order to successfully adapt to the changes in the market.
A recent study shows that 62% of 16-24 year old's still prefer buying print Books over eBooks. Particularly, in the event of an outage, a Book will always be physically available.
A printed Book is a public snapshot into one's interests and passions. Physical Books are also a unique commodity in terms of showcasing a library. A majority of readers still favor physical, printed Books over digital copies.
A recent U.S. survey found that 16-34 year old's are more likely than older generations to buy Books they never read, as well as carry around Books even when they aren't reading them.
Manuscritos Publishing Book store continues to focus on both online integration as well as enhancing the physical, tactile experience of browsing for Books and other merchandise.
Contact Us
Email: admin@manuscritospublishing.com
Address:
Manuscritos Publishing, LLC.
Communication Department
P.O. Box 702
Manchester, CT 06045
Subscribe to our Mailing list
Thank you for communicating with us. We will do our best to respond within 24 hours.
Have we told you that you are very special to us? Then you are.
Make this your special day.
Reach for the Stars!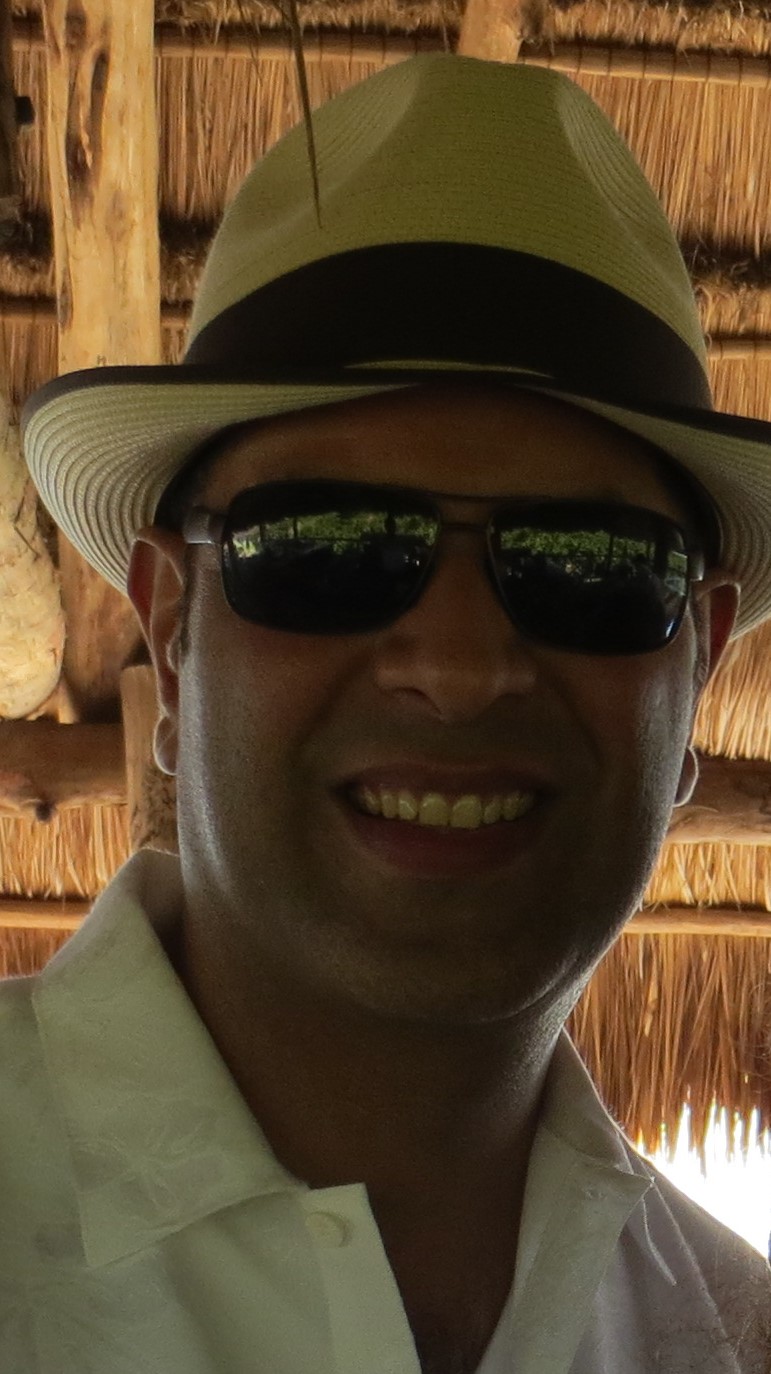 ivan
"As a new writer, I am totally impressed with Manuscritos Publishing because of how they treat their customers and how they do their best to make sure that you understand every step of the way the process and the different stages of taking a rough draft of your writings and turning them into your manuscript ; it is breathtaking and rewarding in such a way that your enthusiasm shoots at levels that you can't wait to see what your book will really look like when it is published. "
Ivan ~ Novice Writer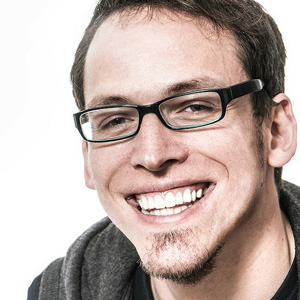 samuel
"My experience with Manuscritos Publishing, LLC., has been exciting. At first I was afraid because I was worried about not knowing how to write correctly, or the format of the paragraphs, but Manuscritos Publishing and their proofreaders, editors and team have been patient with me and my nervousness was gone and I felt like a Professional putting the finishing touches on my manuscript. "
Samuel ~ New Beginnings

sarah
"For So many years, I've been writing and all I did was store my writing as I didn't know where to go or how to get started, even thinking about putting my writing in book format was out of sight and out of reach. I Didn't know who I was going to talk to or contact to see the next steps. But, Manuscritos Publishing made a difference when they showed up with one of their authors at a book signing event and gave a little workshop that opened my eyes and I said, this is my chance to publish my book. "
Sarah ~ Achieved It!
new author?
Could you be the next new author to be published with Manuscritos Publishing?
Literary Award
The Dr. Jacqueline Torres Literary Award is in honor of all writers and authors.
Nominate yourself or someone you know that deserves such an honorable Literary Award.
The Dr. Jacqueline Torres Literary Award is in honor of all writers and authors who have been writing for a long time or have just started writing and have not received any recognition for their hard work. Dr. Torres' passion for literacy comes from her own editorial experience as an author in search of an editorial interested in publishing her writings in Spanish. Dr. Torres saw the need and she met the need by establishing her own publishing company for Latino authors.
Manuscritos Publishing has established the Dr. Jacqueline Torres Literary Award, in order to honor the passion of Dr. Jacqueline Torres for Latin literature. Today, many books do not achieve a wider circulation that honors writers and freestyle thinkers. Writers who write exceptional books that merit such an award. Many times the powerful writings of these authors end up on the internet which is already saturated and provides no room to flow. The Dr. Jacqueline Torres Literary Award will continue to be a platform for authors with small beginnings and the champion of the independent voice.
Dr. Jacqueline Torres, a Latin philanthropist who is always looking for ways to open doors to highlight Latinos in general, welcomes all literature written in Spanish. The Dr. Jacqueline Torres Literary Award is open to small independent publishers and self-published authors.
Any person (including the author) can designate one or more books for the Dr. Jacqueline Torres Literary Award. The nomination is made by registering a book within a category and submitted before our annual deadline.
For each category registration, send two books, the registration form, and the registration fee(s). Registration is open throughout the year, and the annual deadline is December 30th.
Speakers Bureau
One of the greatest services that we offer is our talented Spanish-speaking bilingual authors. Our authors speak on various topics. Some of our authors come with qualified expertise on issues that relate to communities, families, professionals, and the like. We collaborate with the individuals in need of speaker services in order to make sure that we provide the most qualified speaker author in our industry. We hope that for your next special event, you consider our authors in the speakers' bureau. For more information, you may contact us at: admin@manuscritospublishing.com
Look forward to speaking with you, thank you.
If you would like to participate in our Speakers Bureau, please send us a cover letter with your curriculum vitae for consideration.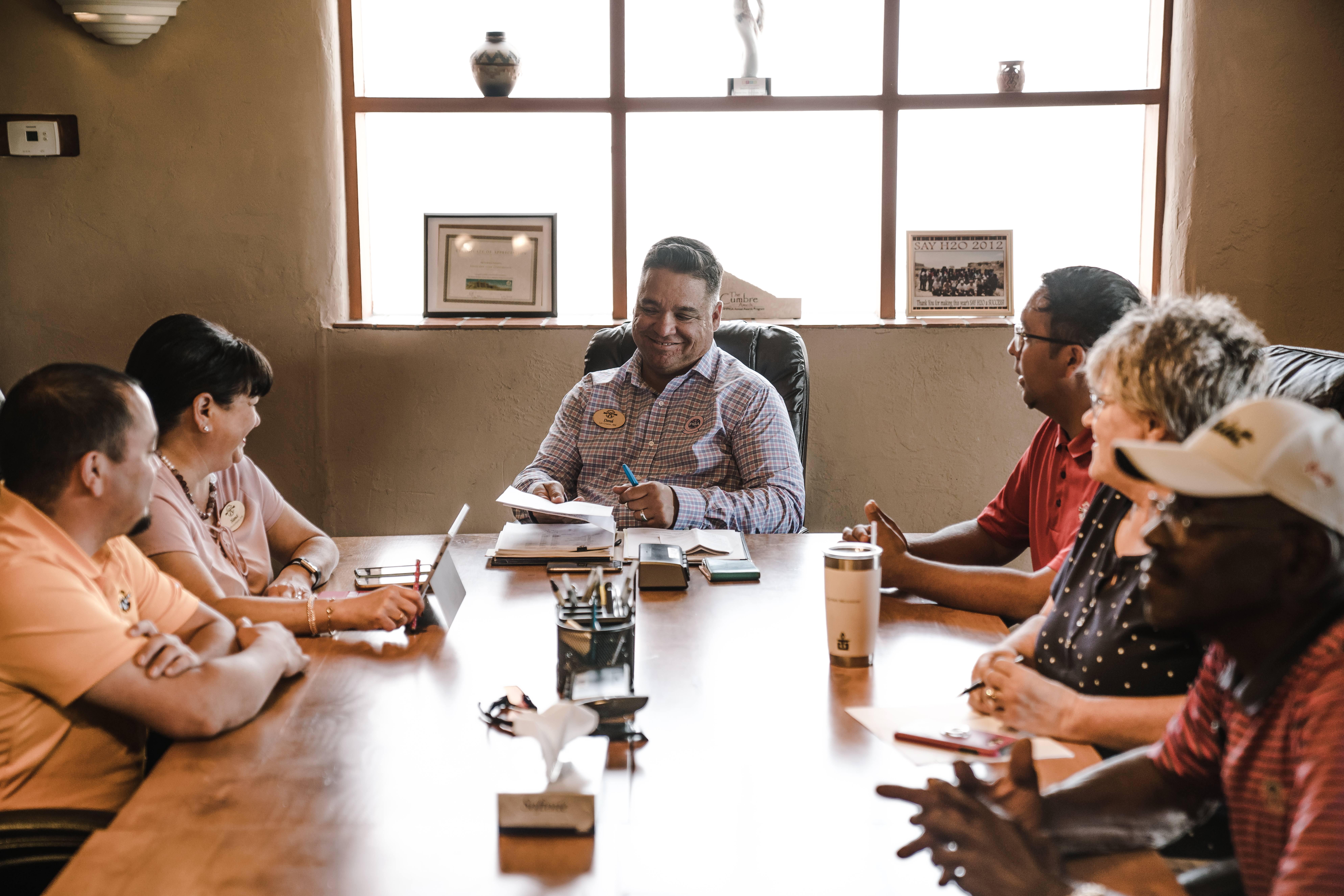 Topics
Creative Writing
Publishing
Professional Development
Other Subjects
Consulting
Manuscript
Marketing
Social Media
Website
LATINO AMERICAN HISTORY
These audios have been carefully selected to provide insight into the history, culture, and impacts that Latino-Americans have made in and abroad in the United States.
Estos audios han sido cuidadosamente seleccionados para ofrecer una visión de la historia, la cultura y el impacto que los Latino-Americanos han tenido dentro y fuera de los Estados Unidos.